Jaida Ohokannoak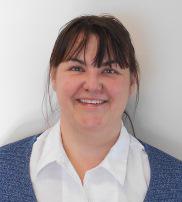 Jaida Ohokannoak is currently a Technical Advisor II with the Nunavut Impact Review Board. She grew up in Port Coquitlam, British Columbia and graduated from Simon Fraser University with a Bachelor of Science in Physical Geography with a minor in Environmental Toxicology as well as a Science Co-op Degree.
After she received her education she moved North of 60 and has lived and worked in all three territories. She has significant experience working in environmental assessment, research and resource management, having held positions with the federal government, co-management boards, and with Parks Canada as a Park Warden.
Jaida has lived in Cambridge Bay for 22 years and was one of the original staff at NIRB during its inception, holding the position of Environmental Assessment Officer. Over the years, she has held several Technical Advisor contracts with the NIRB and in 2014 returned to the Board full time as the Manager of Technical Administration. Recently she returned to a Technical Advisor role where she handles screening files and technical reviews.
Jaida has many outside interests and serves as Chair on the Independent Environmental Monitoring Agency which monitors the Ekati Diamond Mine. She is also a volunteer on many community boards and groups including serving as the former Chair for the Ovayuk Community Joint Park Management Committee and as the Cambridge Bay Zone Commander for the Civil Air Search and Rescue Association (CASARA). Jaida loves being out on the land, spending time with her twins, and going on adventure travel excursions having travelled to all seven continents in the world with her husband.