Project Dashboard
Status: COMPLETED SCREENING
NIRB File No:

07EN001

Application No.:

123804

Project Type:

Mineral Exploration

Project Name:

Airstrip & Right of Way
Applicant
Starfield Resources Ltd., John Nicholson
Starfield Resources Ltd., John Nicholson
420-625 Howe St. Vancouver, BC V6C 2T6, Phone: 604-680-0400
, Canada
Primary Contact
Starfield Resources Ltd., John Nicholson
Starfield Resources Ltd., John Nicholson
420-625 Howe St. Vancouver, BC V6C 2T6, Phone: 604-680-0400
, Canada
Document Categories (click to open )
Project Application

Screening
Search within selected category
Search within:;?>
Selected category;?>
All project documents;?>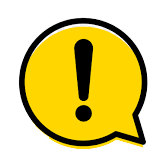 Click on document name to download it, or select the document to add to a download list.
Click on the

icon to preview PDF. Click on the

sign to view document details.
Recently added project documents
We appreciate your feedback/input. However you are currently not registered on the site (or your session has expired).
Registering for an account takes only moments and will provide you with more options/opportunities to participate in the NIRB process...
Register an Account