Project Dashboard
NIRB File No:

16UN058

Application No.:

125150

Project Type:

Remediation

Project Name:

Jericho Site Stabilization Project- Amendment
Applicant
Crown Indigenous Affairs and Northern Development Canada
Mark Yetman
P.O. Box 2200,
Iqaluit, NU, X0A 0H0
Primary Contact
Crown Indigenous Affairs and Northern Development Canada
Mark Yetman
P.O. Box 2200,
Iqaluit, NU, X0A 0H0
Project Summary
The following are two proposed modifications for the Jericho Site Stabilization Project:

1) INAC on behalf of DFO proposes to remove the jetty which is in Carat Lake. The objective of this is to create approximately 1,207 m2 fish habitat of Carat Lake through the development of an underwater rock shoal by excavating the existing causeway to at least 2 meter below normal summer water levels. All infrastructure associated with the water intake jetty will first be removed before excavations will commence. The reclamation of the causeway will be based on Tahera Diamond Corporation's design plan found in their Closure and Reclamation Plan Update Report (April 2007) which is attached for reference. In the report, the causeway is suggested to be "cut to 2m below the normal summer water level from the northern extent back to a water depth of 3.5m. From 3.5m water depth to 1m the causeway will taper up. The reclaimed causeway will intersect surface near the shoreline." This work will be conducted between July 1 to Aug 31 so as to not have any adverse impacts on the aquatic ecosystem. To isolate the jetty from the lake during the construction, silt booms and/or silt curtains will be used as sediment and erosion control measures. Additional sediment and erosion control measures that will be considered during in water workings are available on the DFO website at http://www.dfompo.gc.ca/pnwppe/measures-mesures/measures-mesures-eng.html . A qualified biologist or environmental inspector will be on site during all in-water restoration/construction works .

2) As a contingency measure to aid in the removal of the frozen core West Dam, explosives may be used. The details of this can be found in the attached document prepared by Outcome Consultants and Rowes Construction.
Assessment Phase / Activity
Technical advisor assigned

2020-12-31

Received Annual Report from Proponent

2019-06-11

Received Annual Report from Proponent

2019-05-23

Technical advisor assigned

2019-04-10

Received Project Licences, Permits and Authorizations from AA

2017-08-17

Application screening completed

2017-07-24

NOI Issued

2017-07-24

SDR Issued

2017-07-24

Board voting

2017-07-21

Received Comment submissions from Parties: Notice re comments received

2017-07-11

Commenting period

2017-07-07

Application screening started

2017-06-14
Document Categories (click to open )
Search within selected category
Search within:;?>
Selected category;?>
All project documents;?>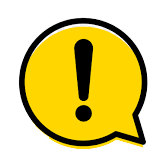 Click on document name to download it, or select the document to add to a download list.
Click on the

icon to preview PDF. Click on the

sign to view document details.
Recently added project documents
We appreciate your feedback/input. However you are currently not registered on the site (or your session has expired).
Registering for an account takes only moments and will provide you with more options/opportunities to participate in the NIRB process...
Register an Account