Project Dashboard
Status: COMPLETED SCREENING
NIRB File No:

03DN117

Application No.:

125416

Project Type:

Defence

Project Name:

CAM-3, Shepherd Bay Water Use Licence Renewal
Applicant
DND
Jeremy Laflamme
455 Boulveard de la Carriere
Gatineau, Quebec J8Y 6V7 Canada
Primary Contact
Raytheon Canada Limited
William Wyman
Suite 3000, 400 Cooper St.
Ottawa, ON K2P 2H8 Canada
Fax: 613-787-3703
Project Summary
The North Warning System in Canada is a chain of unmanned radar sites that provides aerospace surveillance, established to detect and allow for an early response to potential threats entering North American air space. It is part of Canada's North American Aerospace Defense Command (NORAD) agreement with the United States, and an essential capability in our efforts to maintain Canada's sovereignty. Raytheon Canada Limited has the contract with the Department of National Defence to operate and maintain the North Warning System radar site CAM-3, Shepherd Bay. CAM-3 is situated in Nunavut on the Boothia Peninsula on the east side of Shepherd Bay. It is located on a gently and uniformly sloping coastal plain area that appears to be an emerging sea bottom. The closest source of support is CAM-M, Cambridge Bay to the west. Flight time from CAM-M is 2 hours and 40 minutes by helicopter under normal conditions.CAM-3 is a Long Range Radar Site (LRR) for the North Warning System. CAM-3 is an unmanned site, but it is visited by CAM-M staff on scheduled quarterly preventive and corrective maintenance trips and on an as needed basis. During the months of May to September the site may have an average of 5 to 20 personnel on-site due to seasonal project activity and occasional Third Party visitors.CAM-3 is one of 11 LRRs of the North Warning System; the LRRs are located across the Yukon, Northwest Territories, Nunavut, and down the Labrador coast. The facilities are remotely monitored and controlled from North Bay on a 24/7 basis. The information they receive is automatically sent to the Canadian Air Defence Sector located at 22 Wing, CFB North Bay over a long-haul satellite communications network.
Assessment Phase / Activity
Application screening completed

2018-12-21

NOI Issued

2018-12-21

SDR Issued

2018-12-21

Board voting

2018-12-21

Sent Notification to Parties

2018-12-17

Board voting

2018-12-19

Received Comment submissions from Parties: Notice re comments received

2018-12-03

Commenting period

2018-11-30

Application screening started

2018-11-08
Document Categories (click to open )
Project Application

Screening
Search within selected category
Search within:
Selected category
All project documents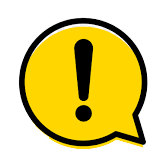 Click on document name to download it, or select the document to add to a download list.
Click on the

icon to preview PDF. Click on the

sign to view document details.
Recently added project documents
We appreciate your feedback/input. However you are currently not registered on the site (or your session has expired).
Registering for an account takes only moments and will provide you with more options/opportunities to participate in the NIRB process...
Register an Account