Project Dashboard
Status: COMPLETED SCREENING
NIRB File No:

18XN049

Application No.:

125420

Project Type:

Fuel

Project Name:

Arviat Fuel Capacity Increase
Project Summary
Government of Nunavut (GN) Department of Community and Government Services (CGS) through the Petroleum Product Division (PPD) provide bulk fuel storage and distribution of Gasoline and Diesel (ULSDL) petroleum products for the community of Arviat, NU. PPD has identified that the current bulk fuel storage facility at Arviat is in need of expansion and code upgrades.The optimal option of the bulk fuel storage expansion in Arviat is to propose a new tank farm east of Arviat (location shown on map). This option will satisfy ULSDL (diesel) and gasoline demand in 20 years for fuel capacity projection. Four vertical tanks would be constructed; three ULSLD (20.8m Dia, 3333 m3 capacity) and one new gasoline (20.85 Dia, 3333 m3 capacity).The development of a new tank farm would require decommissioning the existing 920 m long resupply pipeline and Arviat Tank Farm Facility once the new resupply and tank farm facility is operational. A new dispenser and operator shelter building will be required with sloped roof design in accordance with NBC and PPD standards. Expected Operations Phase is 25 years.
Assessment Phase / Activity
Application screening completed

2019-06-12

NOI Issued

2019-06-10

SDR Issued

2019-06-10

Board voting

2019-06-07

Received Comment submissions from Parties: Notice re comments received

2019-05-28

Commenting period

2019-05-27

Application screening started

2019-04-29
Document Categories (click to open)
Project Application

Screening
Search within selected category
Search within:
Selected category
All project documents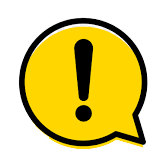 Click on document name to download it, or select the document to add to a download list.
Click on the

icon to preview PDF. Click on the

sign to view document details.
Recently added project documents
We appreciate your feedback/input. However you are currently not registered on the site (or your session has expired).
Registering for an account takes only moments and will provide you with more options/opportunities to participate in the NIRB process...
Register an Account