Project Dashboard
Status: COMPLETED SCREENING
NIRB File No:

19YN016

Application No.:

125456

Project Type:

Scientific Research

Project Name:

Peat Expansion in Arctic Tundra (Baffin Island)--Pattern, Process, and the Implication for the Carbon Cycle
Applicant
Bowdoin College
Philip Camill
6800 College Station
Brunswick, Maine 04011 USA
Primary Contact
Bowdoin College
Philip Camill
6800 College Station
Brunswick, Maine 04011 USA
Project Summary
Peat Expansion in Arctic Tundra (Baffin Island)Pattern, Process, and the Implication for the Carbon Cycle(Non-technical summary)The following document has been submitted to the Nunavut Impact Review Board (NIRB) and is a nontechnical summary of a research proposal submitted previously to the Nunavut Planning Commission (NPC).Individual/institution proposing project:This project will be directed by Philip Camill, who is a professor at Bowdoin College (Brunswick, Maine, USA). Institutional support is provided by Bowdoin College, and funding for this project is through the (U.S.) National Science Foundation. Research objectives and need:Climate is warming worldwide and is most rapid in the polar arctic north. This warming is a result of the emissions of greenhouse gases to the atmosphere. The most important gas contributing to warming is carbon dioxide, which comes mainly from the burning of fossil fuels for energy. Because plants use carbon dioxide as they grow, and this carbon is stored in soils when plants die, there is interest in learning whether vegetation and soils might be able to take up some of the fossil fuel carbon dioxide released to the atmosphere. The plant uptake of carbon may increase in the future as climate warms and landscapes become more vegetated, as areas that are open tundra now become more like the spruce forests and bogs to the south. Scientists refer to this process as a greening of the arctic. Arctic greening may possibly help to slow the rise of greenhouse gases in the atmosphere and, therefore, climate warming. This proposed research is part of a project to understand how arctic ecosystems may respond to warming, including plant and soil uptake of carbon. If arctic greening is happening, this could possibly slow the rise in atmospheric greenhouse gases. The goal of this work is to improve our understanding of these processes. Proposed research study locations:The proposed research would be located on Baffin Island, Nunavut, Canada, in study sites located within approximately 400 km of Iqaluit (a map was included in the application to NPC). The NIRB indicates that the study sites are located in the South Baffin Region, including Inuktitut (Iqaluit, Kimmirut, Cape Dorset, and Pangnirtung) and French-speaking (City of Iqaluit) communities.Proposed transportOur work will be based out of Iqaluit, and air travel will be by helicopter. We plan to fly to each of the proposed sites and carry out the field tasks below depending on the suitability of each site. Once on site at each field location, all travel will be by foot. We will only be using handheld equipment.Proposed field research tasks:The research team carrying out this work consists of 2-4 people.(1) Sampling soils to measure the amount of carbon storedWe are particularly interested in wetland soils, or peat patches, dominated by peatmosses because they store the most carbon in arctic landscapes. At each site, we will collect multiple soil cores (likely fewer than 10 per site). The cores would be approximately 5 cm in diameter and sampled to the depth of the soil (most likely 20-75 cm deep). (2) Collection of weather dataAt each site, we will use a small weather station to measure air and soil temperatures and soil moisture. These will log data for several days, and we will return to the sites to retrieve the weather station. This information will help us assess the extent to which the peat patches are dependent on certain soil temperatures or moisture conditions.(3) Mapping of surface topography and vegetation To assess the area of the peat patches and the potential environmental factors controlling them, such as local topography and drainage, we will use global positioning system (GPS) units to take multiple measurements of topography and peat patch areas. At each site, we will use small (1-x-1-m) sampling plots to identify different plant species and quantify their areal coverage. Specimens of different plant types would be collected and shipped back to the USA for identification. (4) Imaging surface vegetation At each site, we will collect aerial imagery to help us map the peat patches and their potential environmental controls, like topography. We will deploy a drone over a ~20-hectare area to a height of ~250 m. This instrument produces a photo-like image of the vegetation. These images will be used alongside satellite-based remote sensing images of the region to help us determine the spatial scales of the peat patches and their potential environmental controls. Timeframe of proposed activities:The research would take place for a fixed period (2-3 weeks) during the summer of 2019. Long-term implications Because the field work will involve limited collection of soil cores, topography, vegetation samples, and weather information over the span of a few days per site, there will be little environmental impact. No permanent structures will be constructed.A summary of the results of this work will be translated and made available to the local communities in Nunavut to help them understand the potential changes in their landscapes as climate warms.
Assessment Phase / Activity
Received Project Licences, Permits and Authorizations from AA

2021-02-25

Exempt from Screening

2019-12-05

Received Project Licences, Permits and Authorizations from AA

2019-05-29

Application screening completed

2019-05-07

NOI Issued

2019-05-07

SDR Issued

2019-05-06

Board voting

2019-05-06

Received Comment submissions from Parties: Notice re comments received

2019-04-25

Commenting period

2019-04-24

Application screening started

2019-03-28
Document Categories (click to open )
Project Application

Screening
Search within selected category
Search within:;?>
Selected category;?>
All project documents;?>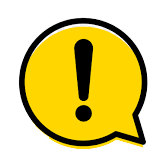 Click on document name to download it, or select the document to add to a download list.
Click on the

icon to preview PDF. Click on the

sign to view document details.
Recently added project documents
We appreciate your feedback/input. However you are currently not registered on the site (or your session has expired).
Registering for an account takes only moments and will provide you with more options/opportunities to participate in the NIRB process...
Register an Account