Project Dashboard
Status: COMPLETED SCREENING
NIRB File No:

19YN022

Application No.:

125469

Project Type:

Scientific Research

Project Name:

Evaluation of natural bioremediation potential of Arctic beaches
Applicant
McGill University, Lyle Whyte
McGill University, Lyle Whyte
21,111, Lakeshore Rd., Ste Anne de Bellevre, QC H9X3V9, Phone: 514-398-7889, Email: lyle.whyte@mcgill.ca
Sainte Anne-de-Bellevue, Quebec H9X 3V9 Canada
Primary Contact
McGill University
Mira Okshevsky
21,111 Lakeshore Road
St. Anne de Bellevue, Quebec H9X3V9 Canada
Fax: 514-398-7990
Project Summary
The warming Arctic climate results in annual reductions of sea-ice. With decrease in Northwest passage ice cover, the amount of shipping traffic is increasing. Unfortunately, a consequence of more shipping is an increased risk that shipping fuel will be accidentally released into the vulnerable Arctic environment. In southern latitudes, naturally occurring bacteria in the environment can consume shipping fuels as food sources. However, it is unknown if naturally occurring bacteria living in Arctic beaches can do this in the colder Arctic conditions. The objective of this research is to determine if naturally occurring Arctic bacteria have the ability to degrade shipping fuels under Arctic conditions. It is important to know this so that in the event of a future accidental shipping fuel spill in the Arctic, we will know exactly how to respond to minimize negative environmental impacts.Research to be conducted in Resolute Bay for this project will involve collecting beach sediment samples for microbial and chemical analysis in our laboratory at McGill University, as well as a field research portion that will take place over a two-month period in summer of 2019. Following consultation with the local Hunter and Trappers association, this field research has been planned so as not to interfere with hunting activities, and to have no negative impacts on environment or wildlife. Sampling chambers will be buried in the sediment of a beach in the Resolute Bay area in early July and will be retrieved in late August. These sampling chambers are approximately the dimensions of a small school ruler (2 cm x 10 cm), and contain an adsorptive material holding 0.1 mL of shipping fuel. The beach will remain fully accessible to the community, as the sampling chambers will be buried. The total volume of fuel will be removed together with the sampling chamber. After the two-month incubation, we will retrieve the sampling chambers and determine which beach bacteria were able to break down the shipping fuel, and how fast they were able to do so. Ultimately, our objective is to produce a catalogue of fuel degrading bacteria that are active on Arctic beaches, and to determine if their activity alone would be enough to clean up a spill, or if additional remediation treatments would be required. Nunavut residents will be employed as wildlife guides (protecting us from bears) and research assistants to guide us with installing the sampling chambers. Their valuable knowledge of local boating practices and beach usage will help us to choose the best locations for sampling. As the Whyte lab research group is in Resolute Bay every year, we look forward to giving annual presentations to the community on the importance and progress of our experiments.
Assessment Phase / Activity
Received Project Licences, Permits and Authorizations from AA

2019-07-05

Application screening completed

2019-07-02

NOI Issued

2019-06-28

SDR Issued

2019-06-28

Board voting

2019-06-28

Board voting

2019-06-26

Opportunity to Respond

2019-06-18

Received Comment submissions from Parties: Notice re comments received

2019-06-14

Technical advisor assigned

2019-06-14

Commenting period

2019-06-13

Application screening started

2019-05-28
Document Categories (click to open )
Search within selected category
Search within:;?>
Selected category;?>
All project documents;?>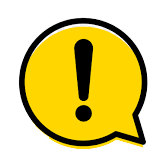 Click on document name to download it, or select the document to add to a download list.
Click on the

icon to preview PDF. Click on the

sign to view document details.
Recently added project documents
We appreciate your feedback/input. However you are currently not registered on the site (or your session has expired).
Registering for an account takes only moments and will provide you with more options/opportunities to participate in the NIRB process...
Register an Account