Project Dashboard
Status: CANCELLED SCREENING
NIRB File No:

19YN038

Application No.:

125484

Project Type:

Water

Project Name:

Unnamed Lake Water Supply Studies
Applicant
City of Iqaluit
City of Iqaluit CAO
Building 901, Box 460
Iqaluit, NU X0A 0H0 Canada
Primary Contact
NIRB
NIRB Administrators
P.O. Box 1360
Cambridge Bay, NU X0B 0C0 Canada
Project Summary
The City of Iqaluit has been experiencing water shortages in its drinking water reservoir, Lake Geraldine. As part of planning for the future growth of the City, the City is studying potential new sources of drinking water to supplement the Lake Geraldine reservoir. In summer and fall of 2019, the City plans to continue with studies of the "Unnamed Lake" approximately 3 kilometres north of the Road to Nowhere. These studies will help to answer whether this lake could reliably supply enough water every year to permanently add to the City's drinking water supply. Currently, very little is known about this lake, its depth, how much water flows in and out and the quality of the water. To help to answer these questions, several studies are proposed in 2019 and 2020: 1)Lake water level measurements throughout the year will be collected using a level-logger – an instrument that records water pressure. A two-person field team will set out two loggers in September 2019 and will retrieve the loggers after a full year. 2)Lake outflow measurements will be collected when outflow creek(s) are flowing 3)A bathymetric survey will map the lake bottom using a sensor similar to a fish finder. An inflatable zodiac with motor will be used to survey the entire lake during two days in summer of 2019. The boat will be transported there using ATV or helicopter. 4)Water samples will be collected from the surface and from various depths to analyze for water quality The City will award contracts to complete the work by early July 2019, and work will begin in July 2019. A wildlife monitor will be retained for all field work. Unnamed Lake will be accessed from Iqaluit by ATV or by helicopter for a maximum of two days during up to four separate field programs in 2019 and 2020. Surveys will be conducted on foot and using an inflatable boat. Impacts to soil, vegetation, wildlife, fish and water are expected to be negligible and of short duration. The results of the water studies will be used to evaluate the suitability of Unnamed Lake as a water source, and to plan for potential future work.
Document Categories (click to open )
Project Application

Screening
Search within selected category
Search within:;?>
Selected category;?>
All project documents;?>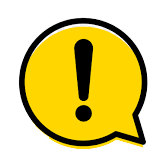 Click on document name to download it, or select the document to add to a download list.
Click on the

icon to preview PDF. Click on the

sign to view document details.
Recently added project documents
We appreciate your feedback/input. However you are currently not registered on the site (or your session has expired).
Registering for an account takes only moments and will provide you with more options/opportunities to participate in the NIRB process...
Register an Account