Project Dashboard
Status: COMPLETED SCREENING
NIRB File No:

19XN042

Application No.:

125485

Project Type:

Scientific Research

Project Name:

Rankin Inlet and Baker Lake Meteorological Towers
Applicant
Northern Energy Capital Inc
Kailey Wright
7209 7th Ave
Whitehorse, Yukon Y1A 1R8 Canada
Primary Contact
Northern Energy Capital Inc
Kailey Wright
7209 7th Ave
Whitehorse, Yukon Y1A 1R8 Canada
Project Summary
Our goal is to complete a wind and solar resource assessment in both Rankin Inlet and Baker Lake. The purpose of this study is to assess the potential for clean energy (e.g. solar and/or wind) development at these sites. To do this, we propose erecting a meteorological tower equipped with instruments to measure wind speed, solar irradiation, wind direction, and temperature.
Assessment Phase / Activity
Application screening completed

2019-11-28

NOI Issued

2019-11-27

SDR Issued

2019-11-27

Board voting

2019-11-27

Board voting

2019-11-27

Technical advisor assigned

2019-11-14

Received Comment submissions from Parties: Notice re comments received

2019-11-05

Commenting period

2019-11-05

Application screening started

2019-10-22
Document Categories (click to open )
Search within selected category
Search within:;?>
Selected category;?>
All project documents;?>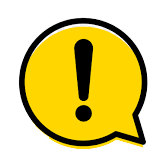 Click on document name to download it, or select the document to add to a download list.
Click on the

icon to preview PDF. Click on the

sign to view document details.
Recently added project documents
We appreciate your feedback/input. However you are currently not registered on the site (or your session has expired).
Registering for an account takes only moments and will provide you with more options/opportunities to participate in the NIRB process...
Register an Account