Project Dashboard
NIRB File No:

19DN049

Application No.:

125498

Project Type:

Defence

Project Name:

OP NANOOK-NUNALIVUT 2020
Applicant
Defence Construction Canada
Sarah Rahmer
180 Kent St
Ottawa, ON K1P 0B6 Canada
Primary Contact
Defence Construction Canada
Sarah Rahmer
180 Kent St
Ottawa, ON K1P 0B6 Canada
Project Summary
Joint Task Force North (JTFN) will conduct Operation NANOOK-NUNALIVUT 2020 (Op NA-NU 20) from 21 February to 31 March, 2020, based out of Resolute Bay and Rankin Inlet, Nunavut. The overall aim is to further enhance the Canadian Armed Forces' (CAF) knowledge and capacity to operate in austere locations and challenging environments, while allowing the CAF to demonstrate their ability to effectively respond to safety and security issues in the Arctic. Op NA-NU 20 will conduct patrols on the land, on the sea ice, and in the air. It will consist of approximately 300 CAF personnel and will include collaboration with international partners. To facilitate the conduct of Op NA-NU 20, JTFN will establish a Task Force Headquarters in Resolute Bay consisting of approximately 10 members with an additional 40 support personnel. In Resolute Bay, the Canadian Army will be supported by members of 1 Canadian Ranger Patrol Group (CRPG) for a total of approximately 200 personnel. Patrols will be performed on the sea ice in the vicinity of Resolute Bay, conducting training in arctic survival skills. Two live fire ranges will be conducted in the vicinity of Resolute. In Rankin Inlet a dive team consisting of approximately 60 personnel will conduct under-ice diving operations with international partners. Diving operation will also focus on ice breaching capabilities and will involve the use of explosives to understand the options for breaking through ice for diver access to the sea. CC-177 (Globemaster), CC-138 (Twin Otter), and CC-130 (Hercules) aircraft, based in Resolute will provide transportation, resupply and casualty evacuation services if required. In addition to the above project description submitted for review, CAF is looking to add below specifics: 1.Defence Research group (DRDC) wants to be allowed to use pyro technique in Resolute bay. The pyro they want to use are simple distress flares and they mentioned that they already have an agreement with RCMP to dispose of any misfire flare; 2.The reserve in Resolute Bay would like to have permission to burn their ration wrapping (cardboard box) to reduce the amount of garbage they'll have to bring back - so a permit for open sky fires is require and needs to be added to the application; 3. Both the reserve and 12 RBC would like to establish a fuel cache of up to 12,000L for their long range patrols. They can't provide the exact location at this moment but 12 RBC would need it for their patrol from Resolute Bay to Polaris and 35 GBC (reserve) would need to cache fuel for their patrol from Rankin Inlet to Chesterfield 4. The divers have provided the specs of explosives they were hoping to use:They are looking at using only C4 and no shape charges, including: 1.C4 Blocks X 10 (0.53 Kg of explosive/blocks) 2.Detonation cord X 60m; 3.Electric detonator X 5; 4.Time fuze M700 X 25m; 5.Igniter M-60 X 5; 6.Non-electric detonator X 5. By not including the linear shape charges it significantly reduce the amount of explosive being used and reduces the danger area to 300m radius.
Assessment Phase / Activity
Board voting

2020-03-30

Received Comment submissions from Parties: Notice re comments received

2020-03-30

Commenting period

2020-03-27

Sent Notification to Parties

2020-03-18

Sent Notification to Parties

2020-02-28

Commenting in progress

2020-03-19

Application screening started

2020-02-25
Document Categories (click to open )
Search within selected category
Search within:
Selected category
All project documents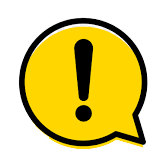 Click on document name to download it, or select the document to add to a download list.
Click on the

icon to preview PDF. Click on the

sign to view document details.
Recently added project documents
We appreciate your feedback/input. However you are currently not registered on the site (or your session has expired).
Registering for an account takes only moments and will provide you with more options/opportunities to participate in the NIRB process...
Register an Account