Project Dashboard
Status: COMPLETED SCREENING
NIRB File No:

20QN022

Application No.:

125562

Project Type:

Pits and Quarries

Project Name:

Quarry sites KM 8,15,16,18,20
Applicant
Government of Nunavut
Randy Mercer
P.O. Box 490
Rankin Inlet, Nunavut X0C 0G0 Canada
Primary Contact
Government of Nunavut
Randy Mercer
P.O. Box 490
Rankin Inlet, Nunavut X0C 0G0 Canada
Fax: 867-645-8143
Project Summary
Quarry sites KM 8,15,16,18, and 20 are new sites being proposed by the Hamlet of Rankin Inlet to extract sand, gravel, pit-run, and other quarry material to meet the construction demands of the community. All sites are located north-west of the community of Rankin Inlet along the road known locally as "Diane road". The name of the sites is derived from their distance from Rankin Inlet. For example, KM 8 is approximately 8 kilometers from the center of Rankin Inlet. Existing quarries the community uses are either depleted or near-depleted, therefore it was necessary to propose these new quarry sites.The use of aggregate will vary widely depending on circumstance. The Hamlet will use it for municipal purposes such as road construction and maintenance. The public will use it for private purposes such as landscaping and grading. They will be used in the summer/fall months (June-October) of each year until all aggregate is extracted. The frequency of use will depend on the construction projects in Rankin Inlet for that year. All sites are located within the Rankin Inlet municipal boundary on untitled municipal land. This type of land is administered by The Commissioner of Nunavut for the use and benefit of the municipality as dictated by article 14 of the Nunavut Land Claims Agreement. Once approval for the quarries from the Nunavut Impact Review Board is obtained, The Commissioner will go into a quarry administration agreement (QAA) with the Hamlet. This will allow the Hamlet to issue quarry permits instead of The Commissioner. Permit fees will be stored in a Hamlet financial account which will be used to maintain the road to the quarry site, cover administrative costs, provide enforcement and supervision, and remediation.The route of Diane road is sufficient to access all sites except for KM 8 and 15. These sites will require an additional road to be construction that branches off Diane Road. KM 8 will require 132 metres by 8 metre and KM 15 will require 1.3 kilometres by 8 metre of new road to be constructed. Diane road has an approximate width of 3 metres which is not sufficient to accommodate two-way heavy equipment traffic. To mitigate this, the Diane road will be widened to 8 metres. All sites have similar characteristics except for KM 8 and 16. KM 8 contains 4 private cabins within its boundaries. The Hamlet will determine the owners of these cabins and assist them in relocating. KM 8 also has a grave located approximately 75 metres south of the boundary. Precautions will be taken to ensure the grave is not disturbed during quarry operations. These precautions are outlined in the Quarry Management Plan. KM 16 contains one private cabin which will be relocated with the assistance from the Hamlet.Track excavators, wheel loaders, dump trucks, and a screener of varying make and models will be used to extract and haul aggregate from the quarry sites. No blasting of rock outcrops is planned. The estimate area and volume of material is as follows:KM 8: Area: 102,838 square metres (m2) | Volume: 70,000 cubic metres (m3)KM 15: Area: 497,841 m2 | Volume: 75,000 m3KM 16: Area: 168,284 m2 | Volume: 75,000 m3KM 18: Area: 103,864 m2 | Volume: 140,000 m3KM 20: Area: 472,958 m2 | Volume: 800,000 m3KM 8 will be used first for quarry material, then KM 15/16 and so forth. Once a site is depleted of useable material, quarry operations cease. Steep slopes will be levelled to a safe angle by the Hamlet. Any ditches will be filled and levelled with the quarry base. All mobile equipment will be removed. Unnatural waste, debris, scrap, and other garbage will be removed. Due to limited capacity and resources, replanting is not feasible.KM 8,15,16,18, and 20 already having an existing road and their proximity to the community of Rankin Inlet made them excellent option for new quarry sites for the Hamlet. Further details related to these sites can be found in the Dust Management, Spill Contingency, and Quarry Management plans attached to the Nunavut Impact Review Board application.
Assessment Phase / Activity
Application screening completed

2020-11-12

NOI Issued

2020-11-12

SDR Issued

2020-11-12

Board voting

2020-11-10

Board voting

2020-11-06

Extention to Screening Deadline requested

2020-10-29

Received Comment submissions from Parties: Notice re comments received

2020-10-19

Commenting period

2020-10-19

Commenting in progress

2020-10-09

Application screening started

2020-09-15
Document Categories (click to open )
Search within selected category
Search within:;?>
Selected category;?>
All project documents;?>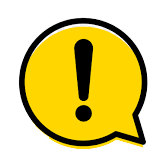 Click on document name to download it, or select the document to add to a download list.
Click on the

icon to preview PDF. Click on the

sign to view document details.
Recently added project documents
We appreciate your feedback/input. However you are currently not registered on the site (or your session has expired).
Registering for an account takes only moments and will provide you with more options/opportunities to participate in the NIRB process...
Register an Account