Project Dashboard
NIRB File No:

17EA020

Application No.:

125589

Project Type:

Mineral Exploration

Project Name:

Meadowbank Precious Metal Property
Applicant
5530 Nunavut Inc.
Fabio Capponi
2205-1211 Melville St
Vancouver, Bc V6E0A7 Canada
Primary Contact
APEX Geoscience Ltd.
Tara Gunson
#100, 11450-160 Street NW
Edmonton, Alberta T5M 3Y7 Canada
Project Summary
The Meadowbank Precious Metal Project (the "Project") is located in the eastern part of the District of Kivalliq, within 1:50,000 scale National Topographic System ("NTS") map sheets 56D12, 66A09, 10 and 16 and 66H01 and 08. The Project consists of three non-contiguous claim blocks (Black A, B and C) located on Crown Lands, approximately 50 km north of the community of Qamani'tuaq (Baker Lake) and 280 km northwest of the community of Kangiqliniq (Rankin Inlet).The mineral claims are all 100% owned by 5530 Nunavut Inc, a wholly owned subsidiary of Western Atlas Resources Inc. All claim blocks comprising the Project are accessible by helicopter and the Agnico Eagle Mines Limited ("Agnico") All Weather Access Road ("AWAR"), linking Baker Lake to Agnico's Eagle's Meadowbank and Amaruq mines. Permission is required from Agnico to use the AWAR.Exploration activities on the Meadowbank Precious Metal Property to date include: helicopter-borne, versatile time domain electromagnetic ("VTEM') surveys, ground induced polarization ("IP") surveys, geological mapping, prospecting and rock geochemical sampling in 2018; a Property visit in 2019 and diamond drilling of 13 holes from 7 platforms in 2020. During the 2020 drilling program, on the request of Agnico, the AWAR was used by Agnico Eagle's Energy and Infrastructure team to refuel an Orbit Garant fuel storage container located at Kilometer 58 in order to assist in reduction in the amount of helicopter flights required to refuel.Although a 10-person temporary camp with fuel cache is currently permitted at the project, the 2018, 2019 and 2020 programs were based out of Baker Lake. The 2021 will either be based out of Baker Lake once again or supported by a temporary 20 person exploration camp with fuel cache. Structures for the proposed camp will include 10 sleeper tents, 1 medical tent, 1 kitchen, 1 dry (with showers), 1 office tent, core shack, generator shack, incinerator and outhouses/pacto systems. The majority of the structures will be insulated Weatherhaven tents, or similar, with plywood floors. Activities on the Project are currently authorized by Crown-Indigenous Relations and Northern Affairs Canada ("CIRNAC") Land Use Permit ("LUP") N2017C0005 and Nunavut Water Board ("NWB") water licence 2BE-MPM1722. The current approved water usage authorized under water licence 2BE-MPM1722 is 42m3/day (2 m3/day for camp use and 40 m3/day for drilling). 5530 Nunavut Inc. is currently applying to amend water licence 2BE-MPM1722 to increase the water usage to 299 m3/day (10 m3/day for camp and 289 m3/day for drilling) to allow for the increase in the camp size and increase from one to four drills.For the 2021 program, 5530 Nunavut Inc. proposes to drill 15,000 to 20,000 m. If required, the Orbit Garant fuel storage container may be established on the AWAR once again. The program is anticipated to commence May 1, 2021 and run for 8 weeks (56 days).
Assessment Phase / Activity
Extention to Screening Deadline requested

2021-04-13

Technical advisor assigned

2021-04-12

Opportunity to Respond in progress

2021-04-07

Received Comment submissions from Parties: Notice re comments received

2021-04-06

Commenting period

2021-03-31

Commenting in progress

2021-03-16

Application screening started

2021-03-02
Document Categories (click to open )
Search within selected category
Search within:;?>
Selected category;?>
All project documents;?>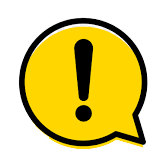 Click on document name to download it, or select the document to add to a download list.
Click on the

icon to preview PDF. Click on the

sign to view document details.
Recently added project documents
We appreciate your feedback/input. However you are currently not registered on the site (or your session has expired).
Registering for an account takes only moments and will provide you with more options/opportunities to participate in the NIRB process...
Register an Account