Project Dashboard
Status: COMPLETED SCREENING
NIRB File No:

21YN031

Application No.:

125619

Project Type:

Scientific Research

Project Name:

Paallavvik Joint research/expedition between Wild Blue Media, Red Bull, University of Glasgow
Applicant
Wild Blue Media
Thomas Gaisford
Chester House
Fulham Green, London SW6 3JA United Kingdom
Primary Contact
Wild Blue Media
Thomas Gaisford
Chester House
Fulham Green, London SW6 3JA United Kingdom
Project Summary
A collaborative research and filming trip to Paallavvik between Wild Blue Media , University of Glasgow and Red Bull.The proposed project is a geological research trip to obtain small rock samples from Paallavvik that can prove where the Earth's water came from. The samples are on cliffs which will require expert climbers to access. Will Gadd, a Canadian Red Bull climber and Dr Lydia Hallis, the leading expert geologist on this question, have teamed up to make this research possible. The research expedition will be filmed for international broadcast by Red Bull. The team of roughly 16 will be made up primarily of Nunnavummiut and Candian crew, with lead scientist and two others from the UK. The team will camp on Paallavvik for 10 days in early August 2021- building no permanent structures and taking care not to leave any waste. Plans to travel to the island are subject to change due to Covid, but the majority of the team is currently planning to travel straight from Iqaluit to Pallavvik by aircraft in order to reduce contact with communities. All crew will comply with quarantine, testing, and vaccine requirements. The research work on Paallavvik will include taking small rock samples from the cliff faces using only manual tools. If the sample locations are high on the cliff faces, Will Gadd and 2 other climbers will help Dr Hallis access them. Paallavvik is close to the National Wildlife Area but the team will not enter this area. Qikitarjuaq is the closest community, and some of the team will be made up of Qikitarjuaq residents who will provide advice, logistical support, and boats. Why the research expedition is important The combination of professional climbers and geologists make this a unique opportunity to reveal the knowledge that the rocks on Paallavvik hold about the origins of the Earth's water. The results of this investigation could change our understanding of how likely it is that there is life on other planets. The weather window for climbing and accessing the island exists only in August, so it is very important that this work takes place at this time. The samples that Dr Hallis collects will be shared with research teams around the globe working on understanding the Earth's early history. This means the research expedition has the potential to advance understanding of other questions for generations to come. Data will be written up and shared in open access journals. The documentary of the research expedition will be broadcast internationally by Red Bull- showcasing the beauty of the region and including Nunavummiut voices as well as Nunavummiut crew.
Assessment Phase / Activity
Received Project Licences, Permits and Authorizations from AA

2021-07-22

NOI Issued

2021-07-21

SDR Issued

2021-07-21

Board voting

2021-07-20

Received Comment submissions from Parties: Notice re comments received

2021-06-29

Sent Notification to Parties

2021-06-22

Commenting period

2021-06-28

Application screening started

2021-06-15
Region
Transboundary
South Baffin
Document Categories (click to open )
Search within selected category
Search within:;?>
Selected category;?>
All project documents;?>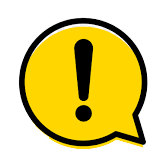 Click on document name to download it, or select the document to add to a download list.
Click on the

icon to preview PDF. Click on the

sign to view document details.
Recently added project documents
We appreciate your feedback/input. However you are currently not registered on the site (or your session has expired).
Registering for an account takes only moments and will provide you with more options/opportunities to participate in the NIRB process...
Register an Account