Project Dashboard
NIRB File No:

21QN040

Application No.:

125637

Project Type:

Pits and Quarries

Project Name:

Taloyoak Quarry Sites
Applicant
Government of Nunavut
Danny Zita
PO Box 272
Kugluktuk, Nunavut X0B 0E0 Canada
Primary Contact
Government of Nunavut
Danny Zita
PO Box 272
Kugluktuk, Nunavut X0B 0E0 Canada
Project Summary
The Taloyoak quarry deposits sites will be used to extract aggregate (gravel, sand etc...) to meet the construction demands of the community. These sites are located primarily north and north-west of Taloyoak. The equipment that will be working on site if approved will be dump trucks to haul aggregate, crushers to break up material and loaders to extract aggregate.These quarries will remain active until all its aggregate are depleted. The Hamlet will use the proceeds from Quarry permit fees to remediate the area to a point in which the area's vegetation can grow back. These sites contain gravel, sand and silt suitable for construction purposes and road maintenance in reasonable quantities which makes these sites desirable locations. The sites are in reasonable proximity to Taloyoak which results in easier access for the residents of the community to retrieve gravel and also minimizes costs to the contractors and the Hamlet due to the fact that the dump trucks do not need to travel long distances. There are existing access roads to both quarry sites.
Document Categories (click to open )
Search within selected category
Search within:;?>
Selected category;?>
All project documents;?>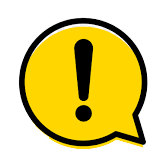 Click on document name to download it, or select the document to add to a download list.
Click on the

icon to preview PDF. Click on the

sign to view document details.
Recently added project documents
We appreciate your feedback/input. However you are currently not registered on the site (or your session has expired).
Registering for an account takes only moments and will provide you with more options/opportunities to participate in the NIRB process...
Register an Account