Project Dashboard
Status: COMPLETED SCREENING
NIRB File No:

21YN043

Application No.:

125646

Project Type:

Scientific Research

Project Name:

Tree River Geoscience Project 2022
Applicant
Jesse Reimink
503 Deike Building
University Park, Pennsylvania 16802 USA
Primary Contact
Jesse Reimink
503 Deike Building
University Park, Pennsylvania 16802 USA
Project Summary
• Who: A scientific collaboration between Professor D. Graham Pearson of the University of Alberta and Dr. Jesse Reimink of Penn State University in the United States. Additional personnel involved include a PhD student from Penn State, and possibly regional geoscience experts from: the University of Alberta, Laurentian University, or the Nunavut Geoscience Office, as well as a float plane pilot.• What: We will conduct field sampling of ancient basement rocks exposed on the surface. We will be residing at the Plummer's Tree River Lodge and Kugluktuk for the duration of our project and will be flying a Bush Hawk float plane up to 80 km from this location during the day. We will land the Bush Hawk on small lakes, and hike to outcrops near the lakes. Once at outcrops of scientific interest, we will use small hand hammers to take geological samples for research (~1 kg samples) of the rocks of scientific interest. We will be sampling for 8-10 days and expect to collect ~100 samples of rocks in this time period. The sampling will be spread out and will largely be focused on going back to sample locations that have been described by previous Geological Survey of Canada bedrock mappers, projects that took place in the 1980's. Our crew will consist of three to five geologists and a float plane pilot. • Why: Sedimentary rocks exposed in this region contain mineral grains that are extremely old. With the advanced scientific laboratories currently in use at the University of Alberta, we are able to learn a lot about how the very ancient Earth operated by analyzing tiny mineral grains that are found in these sediments. We will be collecting rock samples that contain these tiny mineral grains, extracting the grains, and analyzing their chemical signatures. Our results will be published in peer-reviewed scientific journals. Hopefully, we will learn a lot about how the ancient Earth operated by analyzing these ancient mineral grains.
Assessment Phase / Activity
Application screening completed

2022-03-08

NOI Issued

2022-03-08

SDR Issued

2022-03-08

Board voting

2022-03-08

Board voting

2022-03-04

Opportunity to Respond

2022-02-28

Received Comment submissions from Parties: Notice re comments received

2022-02-08

Commenting period

2022-02-07

Application screening started

2022-01-26
Document Categories (click to open )
Search within selected category
Search within:;?>
Selected category;?>
All project documents;?>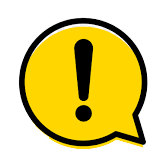 Click on document name to download it, or select the document to add to a download list.
Click on the

icon to preview PDF. Click on the

sign to view document details.
Recently added project documents
We appreciate your feedback/input. However you are currently not registered on the site (or your session has expired).
Registering for an account takes only moments and will provide you with more options/opportunities to participate in the NIRB process...
Register an Account