Project Dashboard
Status: COMPLETED SCREENING
NIRB File No:

22YN003

Application No.:

125652

Project Type:

Scientific Research

Project Name:

Izok Lake targeted VMS mineralization in the Slave craton
Applicant
Canada-Nunavut Geoscience Office
Lorraine Lebeau
1106 Ikaluktuutiak
Iqaluit, Nunavut X0A 0H0 Canada
Primary Contact
Canada-Nunavut Geoscience Office
Lorraine Lebeau
1106 Ikaluktuutiak
Iqaluit, Nunavut X0A 0H0 Canada
Project Summary
Who: Lorraine Lebeau, Regional Mapping Geoscientist, Canada-Nunavut Geoscience Office (CNGO)What: The Izok Lake camp is currently owned by MMG Limited (mid-tier mining company), and lies on surface-rights Inuit Owned Lands (IOL). The CNGO, in collaboration with the Northwest Territories Geological Survey (NTGS), wishes to stay at the camp from ~July 26th to August 9th, 2022. The CNGO has been granted permission by MMG to stay on the property. This is a small-scale project with 3-4 people, two lead geologists (one from the CNGO, and one from the NTGS) and 1 to 2 assistants. On a daily basis, the geologists and assistants will re-examine the drill core on-site drilled by MMG to gain insight into the mineralization style of the deposit. In addition, the crew will traverse 10-15 km away from the camp to get a sense of the regional geology. There are three days of helicopter time planned with a Bell 206LR. This helicopter will tentatively arrive at the camp from Yellowknife on August 2nd and return to Yellowknife on August 6th. Eight fuel drums will be brought to the camp by a Twin Otter and all drums, full or empty, will be returned to Yellowknife. The helicopter will allow the crew to visit sites outside of the camp, to look at the regional geology around the Izok Lake deposit and have quick visits to the neighboring Gondor and Hood deposits (also owned by MMG). The crew will use small individual sleeper tents, and use the weather havens already in place by MMG for daily office work – nothing permanent will be erected at the camp. Two Twin Otter flights are planned for July 28th to bring the fuel drums to the camp. The Twin Otter will transport the crew to and from camp on July 26th and on August 9th (weather dependent, dates are approximate, plus or minus a couple days). Why: The Izok Lake deposit hosts what are considered critical minerals, specifically zinc, copper, lead, and silver. This deposit lies within a long north-south trending greenstone belt that stretches along the border of Nunavut and the NWT. The Izok Lake deposit has already been drilled at depth, and gaining insight on the mineralization style, will help geologists gain an understanding of the nature of the greenstone belt, how it is mineralized at a regional scale, and how geologists can apply this knowledge to better understand lesser known deposits (e.g., the Gondor and Hood properties in Nunavut, and showings in the NWT to the south) within the Slave geological craton. Completing this research will add value to the entire greenstone belt from Nunavut to the NWT, and help exploration companies target VMS style deposits in the Slave craton. As such, this land may become more attractive for investment and employment opportunities. Where: The Izok Lake camp is approximately 280 km south-southeast of Kugluktuk, and ~360 km northeast of Yellowknife. Coordinates of the Izok Lake camp are 65°41'25N; 112°53'02W. When: This is a planned single year project, to occur from ~July 29th to August 9th, 2022. Timing may change plus or minus a week depending on air support availability and weather.
Assessment Phase / Activity
Received Project Licences, Permits and Authorizations from AA

2022-05-03

Application screening completed

2022-03-21

NOI Issued

2022-03-21

SDR Issued

2022-03-21

Board voting

2022-03-18

Board voting

2022-03-17

Received Comment submissions from Parties: Notice re comments received

2022-02-28

Commenting period

2022-02-25

Application screening started

2022-02-10
Document Categories (click to open )
Search within selected category
Search within:;?>
Selected category;?>
All project documents;?>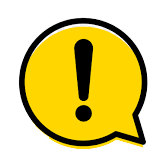 Click on document name to download it, or select the document to add to a download list.
Click on the

icon to preview PDF. Click on the

sign to view document details.
Recently added project documents
We appreciate your feedback/input. However you are currently not registered on the site (or your session has expired).
Registering for an account takes only moments and will provide you with more options/opportunities to participate in the NIRB process...
Register an Account