Project Dashboard
Status: COMPLETED SCREENING
NIRB File No:

22YN004

Application No.:

125655

Project Type:

Scientific Research

Project Name:

Shift-eDNA
Applicant
Université de Montpellier, MARBEC
Loïc Sanchez
Pl. Eugène Bataillon
Montpellier, Occitanie 34090 France
Primary Contact
Université de Montpellier, MARBEC
Loïc Sanchez
Pl. Eugène Bataillon
Montpellier, Occitanie 34090 France
Project Summary
Who?I am a French PhD student at the MARine Biodiversity Exploitation and Conservation (MARBEC) laboratory, in the Université de Montpellier. We are working in collaboration with Louis Bernatchez at the Université Laval. We will also collaborate with two groups of explorers, "La Voie Arctique" and "Le Vagabond", who will sail on the arctic seas this summer. Both boats were designed to reduce all pollution and greenhouse gas emissions. What?Our goal is to sample environmental DNA (eDNA) in the Arctic regions of Canada, with a protocol completely carried out offshore (2 different boats). One boat will host 3 persons, the other one will host 4 persons. No facilities will be constructed. The analysis of eDNA will be carried out in France, and results will be shared with local communities and published in an open access journal. Sampling eDNA only requires to filter surface seawater: indeed, it has no impact on wildlife, it doesn't affect the species behavior and provides better results than most conventional survey methods.Why?We hope to survey marine fish communities in coastal waters, in order to detect early species arrivals due to climate change. This region is one of the less surveyed on the globe, but also the region where climate change will have the strongest effects, and thus we expect strong changes in the fish communities. We believe it is of great importance to study the area to know which marine fish species are present in the local communities. Where?One of the boats will sail from Sachs Harbour (Inuvialuit), to Greenland, thus passing through Nunavut in its northernmost parts, and the second boat will sail in the Baffin Sea, from Grise Fiord to Saint Pierre & Miquelon. The Vagabond will pass near 6 local communities: Iqaluit, Pangnirtung, Qikiqtarjuaq, Clyde River, Pond Inlet, and Grise Fiord.When?The Vagabond boat will start from Grise Fiord in early September, while La Voie Arctique will start from Sachs Harbour in June, and get to Nunavut as soon as the weather and the winds allow.
Assessment Phase / Activity
Received Project Licences, Permits and Authorizations from AA

2022-05-11

Application screening completed

2022-04-05

NOI Issued

2022-04-04

SDR Issued

2022-04-04

Technical advisor assigned

2022-04-04

Board voting

2022-03-31

Received Comment submissions from Parties: Notice re comments received

2022-03-18

Commenting period

2022-03-18

Application screening started

2022-03-01
Document Categories (click to open )
Search within selected category
Search within:;?>
Selected category;?>
All project documents;?>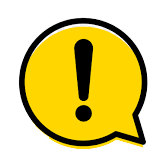 Click on document name to download it, or select the document to add to a download list.
Click on the

icon to preview PDF. Click on the

sign to view document details.
Recently added project documents
We appreciate your feedback/input. However you are currently not registered on the site (or your session has expired).
Registering for an account takes only moments and will provide you with more options/opportunities to participate in the NIRB process...
Register an Account