Project Dashboard
Status: COMPLETED SCREENING
NIRB File No:

22YN015

Application No.:

125681

Project Type:

Scientific Research

Project Name:

Geological study and mapping of hydrothermal deposits and gossans at Expedition Fiord, Axel Heiberg Island, Nunavut, as analogues for Mars
Applicant
Universite de Sherbrooke
Myriam Lemelin
2500 boulevard de l'université
Sherbrooke, Québec J1K 2R1 Canada
Primary Contact
Universite de Sherbrooke
Myriam Lemelin
2500 boulevard de l'université
Sherbrooke, Québec J1K 2R1 Canada
Project Summary
Geological mapping and study of hydrothermal deposits and gossans at Expedition Fiord, Axel Heiberg Island, Nunavut, as analogues for Mars. Myriam Lemelin, Département de géomatique appliquée, Université de SherbrookeGossans are surficial deposits that form through the chemical and physical weathering of bedrock. They can be preserved for thousands of years in the permafrost. In the Expedition Fiord area of Axel Heiberg Island, Nunavut, gossans are associated with ancient hydrothermal deposits that contain minerals also found on Mars. These minerals can preserve traces of microbial life but the way they formed is still unknown. Importantly, gossans in the Expedition Fiord area could be part of a network of fractures through which hydrothermal fluids have been circulating for millions of years. It is possible that these gossans have been formed through the interaction between the metal-rich bedrock and ancient deposits formed in a hydrothermal system. If such, this would have important implication in the search for life on Mars. It is highly probable that hydrothermal systems were active on Mars billions of years ago. These systems are key places to look for signs of ancient microbial life on Mars. Our main objective is to study gossans in the Expedition Fiord area as indicators of ancient hydrothermal systems on Mars at various spatial scales in the context of current and future Mars exploration missions. The specific objectives are as follows: 1. Map the Expedition Fiord area and detect gossans using satellite imagery. 2. Investigate the spectral signature, composition, and potential biosignatures in the gossans and hydrothermal deposits. 3. Conduct detailed spectroscopic, compositional, and biological studies on the returned samples in our university laboratories.The research will be conducted from a base camp located a few kilometers north of the McGill Arctic Research Station, near Expedition Fiord, Axel Heiberg Island. 6 people will be staying at the temporary camp for for a period of 17 days from July 8 to July 24, 2022. The field crew will travel by foot traverse to local outcrops. They will use geological hammers to collect samples. They will also use portable scientific instruments to collect data directly from the outcrops. The fieldwork will not impact local wildlife in this uninhabited region of northern Nunavut. The closest community is Grise Fiord, Ellesmere Island. The data will be stored on portable computers. The data and results will be published in open files and journal articles.
Assessment Phase / Activity
Received Project Licences, Permits and Authorizations from AA

2022-05-26

Application screening completed

2022-05-25

NOI Issued

2022-05-25

SDR Issued

2022-05-25

Board voting

2022-05-25

Board voting

2022-05-24

Received Comment submissions from Parties: Notice re comments received

2022-05-06

Commenting period

2022-05-05

Application screening started

2022-04-22
Document Categories (click to open )
Project Application

Screening
Search within selected category
Search within:;?>
Selected category;?>
All project documents;?>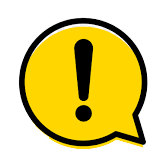 Click on document name to download it, or select the document to add to a download list.
Click on the

icon to preview PDF. Click on the

sign to view document details.
Recently added project documents
We appreciate your feedback/input. However you are currently not registered on the site (or your session has expired).
Registering for an account takes only moments and will provide you with more options/opportunities to participate in the NIRB process...
Register an Account