Project Dashboard
NIRB File No:

22UN018

Application No.:

125685

Project Type:

Infrastructure

Project Name:

Sirmilik National Park radio repeater operations at Paquet Bay & Cape Weld
Applicant
Parks Canada
Tess Espey
125 Mittima Road, PO Box 300
Pond Inlet, Nunavut X0A0S0 Canada
Primary Contact
Parks Canada
Tess Espey
125 Mittima Road, PO Box 300
Pond Inlet, Nunavut X0A0S0 Canada
Project Summary
PROPONENT: Parks Canada Agency. PROJECT SCOPE: Parks Canada is proposing to install a new radio repeater station at Cape Weld and operate it for 10 years and also proposing to continue operating an existing repeater at Paquet Bay for 10 more years. Repeater stations include antennae, solar panels, metal supports, and a weatherproof box containing batteries and the repeater device; concrete foundations help secure the bases of the structural supports. This equipment is installed on geographic high points to help extend radio coverage across the largest area possible. To install or service radio repeaters, a helicopter is used to move personnel and equipment to remote, high elevation sites. Installing a new repeater takes about half a day, while conducting routine annual servicing of an existing repeater normally takes around 2 hours. Annual visits allow equipment to be tested and any damaged parts to be replaced; any broken parts or spent batteries are removed to Pond Inlet for disposal. Repeater equipment can be entirely dismantled and removed from the site, by helicopter, when a site is decommissioned, so that only a small amount of concrete foundation remains. OBJECTIVE: To facilitate and improve radio communications in and around Sirmilik National Park in order to support public safety and emergency response activities, occupational health and safety for Parks Canada staff, and routine park operations over the next decade. These objectives help meet targets within Sirmilik National Park's Management Plan (2016), particularly in fostering public safety within the park. PROJECT LOCATIONS (2):The existing repeater at Paquet Bay is located at 680 m elevation and is approximately 85 km south from Pond Inlet (coordinates: 71° 55.794' N, 78° 12.715' W). This location is about 5 km from the nearest boundary of Sirmilik National Park. The proposed repeater at Cape Weld is located at 800 m elevation and is approximately 75 km east from Pond Inlet (coordinates: 72° 33.351' N, 75° 48.8742' W). This location is about 38 km from the nearest boundary of Sirmilik National Park. TIMELINE: Project work will take place in mid-July 2022 and will include the installation of the proposed Cape Weld repeater as well as routine annual servicing visits to the Paquet Bay repeater and the three repeaters located within Sirmilik National Park. From then until March 31, 2032, annual servicing visits will occur at repeater sites each summer to maintain equipment and keep it in working order. In 2032, the future scope of the project and the repeater network will be re-evaluated, and any further licences, permits, and/or leases will be sought as appropriate.
Document Categories (click to open )
Search within selected category
Search within:;?>
Selected category;?>
All project documents;?>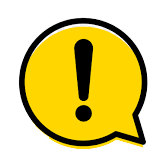 Click on document name to download it, or select the document to add to a download list.
Click on the

icon to preview PDF. Click on the

sign to view document details.
Recently added project documents
We appreciate your feedback/input. However you are currently not registered on the site (or your session has expired).
Registering for an account takes only moments and will provide you with more options/opportunities to participate in the NIRB process...
Register an Account