Project Dashboard
Status: COMPLETED SCREENING
NIRB File No:

22YN021

Application No.:

125688

Project Type:

Scientific Research

Project Name:

Passive acoustic monitoring and UAV assessment of the impacts of shipping and development on High Arctic beluga whales (Delphinapterus leucas) and narwhals (Monodon monoceros)
Applicant
Fisheries and Oceans Canada
Cortney Wheeler
23 Wildfire Drive, Winnipeg, Manitoba, Canada
Winnipeg, MB R3X2B5 Canada
Primary Contact
Fisheries and Oceans Canada
Cortney Wheeler
23 Wildfire Drive, Winnipeg, Manitoba, Canada
Winnipeg, MB R3X2B5 Canada
Project Summary
A collaborative project by Fisheries and Oceans Canada, Florida Atlantic University, and Resolute Bay Hunters and Trappers Association is being proposed in Creswell Bay on Somerset Island to research narwhal and beluga whales. The objective of the project is to use drone video and photographs to look at body size of whales, measures ship noise and beluga and narwhal vocalizations, observe beluga and narwhal behaviour in the presence and absence of vessels, assess interactions between narwhal and beluga, and collect biopsy samples to look at hormone levels and genetics in the whales. To undertake the research a temporary camp of six people will be set up. The field crew will be flown in and out of camp on a twin otter on July 26 and August 14, 2022 respectively, by the Polar Continental Shelf Program. No structures or equipment will be left at the camp site. While conducting the research, small zodiac boats with 25hp engines will be used to deploy hydrophones for recording audio, underwater cameras for taking photographs, and to record observations and capture drone photographs and videos of beluga and narwhal. The study is using non-invasive research methods, and we do not expect any long term impacts on the whales or the marine or terrestrial habitat.
Assessment Phase / Activity
Application screening completed

2022-06-23

NOI Issued

2022-06-23

SDR Issued

2022-06-23

Board voting

2022-06-23

Board voting

2022-06-15

Extention to Screening Deadline requested

2022-06-02

Opportunity to Respond

2022-06-03

Received Comment submissions from Parties: Notice re comments received

2022-05-19

Commenting period

2022-05-19

Application screening started

2022-04-22
Document Categories (click to open )
Project Application

Screening
Search within selected category
Search within:;?>
Selected category;?>
All project documents;?>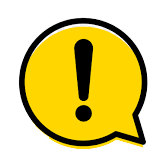 Click on document name to download it, or select the document to add to a download list.
Click on the

icon to preview PDF. Click on the

sign to view document details.
Recently added project documents
We appreciate your feedback/input. However you are currently not registered on the site (or your session has expired).
Registering for an account takes only moments and will provide you with more options/opportunities to participate in the NIRB process...
Register an Account