Project Dashboard
Status: COMPLETED SCREENING
NIRB File No:

22YN028

Application No.:

125697

Project Type:

Scientific Research

Project Name:

Water Resource Assessment for Coral Harbour
Applicant
Dalhousie University
Andrew Medeiros
6100 University Ave, Suite 5010
Halifax, Nova Scotia B3H4R2 Canada
Primary Contact
Dalhousie University
Andrew Medeiros
6100 University Ave, Suite 5010
Halifax, Nova Scotia B3H4R2 Canada
Project Summary
Water supply for Coral Harbour, Nunavut is sourced from a river-fed reservoir. There have been instances of high electrical conductivity, which raises concerns regarding saltwater intrusion from Hudson Bay. A team (Dr. Barret Kurylyk and Dr. Julia Guimond) from the Dalhousie Coastal Hydrology Lab plans to conduct a reconnaissance field campaign to characterise the river hydrodynamics and to investigate potential sources and pathways for saltwater, including via the river, the shallow subsurface, and sea spray. The team will use non-invasive instruments to investigate the interactions between the bay and the river and to assess potential subsurface salinity dynamics. Loggers will be placed along the river to measure water level, salinity, and temperature, which will provide new understanding on coastal zone mixing in the river. Geophysical instruments will be used to measure the ground electrical resistivity to map where there are saltwater (low resistivity) and freshwater (high resistivity) zones. Surveys will be taken along the coastline and the riverbanks. Water samples will be collected to transport back to Halifax to assess the water chemistry and to fingerprint salt sources. Sensors may be used to measure total dissolved solids, dissolved oxygen, and other water quality parameters in the river. Collectively, these data will reveal the tidal dynamics in the river and help identify potential mechanisms for drinking water salinization. The first trip will be in early July (e.g. 5 days in Coral Harbour), and a potential follow-up trip will likely be undertaken later in the summer (late July to early August). Results will be shared with and interpreted for the community and Territory as desired.
Assessment Phase / Activity
Received Project Licences, Permits and Authorizations from AA

2022-07-14

Application screening completed

2022-07-06

NOI Issued

2022-07-06

SDR Issued

2022-07-06

Board voting

2022-07-06

Board voting

2022-06-29

Received Comment submissions from Parties: Notice re comments received

2022-06-14

Commenting period

2022-06-14

Application screening started

2022-05-26
Document Categories (click to open )
Search within selected category
Search within:;?>
Selected category;?>
All project documents;?>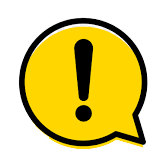 Click on document name to download it, or select the document to add to a download list.
Click on the

icon to preview PDF. Click on the

sign to view document details.
Recently added project documents
We appreciate your feedback/input. However you are currently not registered on the site (or your session has expired).
Registering for an account takes only moments and will provide you with more options/opportunities to participate in the NIRB process...
Register an Account