Project Dashboard
NIRB File No:

22EN032

Application No.:

125699

Project Type:

Mineral Exploration

Project Name:

Nunavut Uranium Project
Applicant
Forum Energy Metals Corp.
Richard Mazur
Suite 615, 800 West Pender St.
Vancouver, British Columbia V6C 2V6 Canada
Primary Contact
lockett Consultation Services Inc.
Denise Lockett
#341, 415 Commonwealth Road
Kelowna, B.C. V4V1P4 Canada
Project Summary
For 2022, while based out of Baker Lake, Forum is proposing a thirty-day program for a six-person helicopter supported exploration program likely in July or August. Activities will include examining drill core at the previous campsite occupied by Cameco on Aberdeen Lake and ground gravity surveys in the Tatiggaq and other potential drill target areas. Airborne geophysical surveys may also be initiated in the summer of 2022. The Tatiggaq uranium deposit previously identified by Cameco will be the focus for future drilling, as well as other areas previously identified by Cameco that are prospective for economic uranium deposits. Mineral claims held by Forum Energy Metals Corp. include Crown Lands as well as Inuit Owned surface land. Forum will bring fuel, two-three drills, and other camp and exploration-related equipment and supplies to Baker Lake by barge in 2022 to build a temporary 20-30-person camp. Two sites will be investigated this spring, the site previously occupied by Cameco on Aberdeen Lake and a second site on or in the vicinity of Gerhard Lake. Transport to the proposed campsite will be carried out by overland sled trains out of Baker Lake in the spring of 2023 and drilling will be conducted from June to September 2023.
Document Categories (click to open )
Search within selected category
Search within:;?>
Selected category;?>
All project documents;?>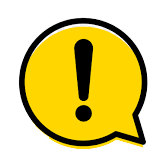 Click on document name to download it, or select the document to add to a download list.
Click on the

icon to preview PDF. Click on the

sign to view document details.
Recently added project documents
We appreciate your feedback/input. However you are currently not registered on the site (or your session has expired).
Registering for an account takes only moments and will provide you with more options/opportunities to participate in the NIRB process...
Register an Account