Project Dashboard
Status: COMPLETED SCREENING
NIRB File No:

22YN035

Application No.:

125700

Project Type:

Scientific Research

Project Name:

ICAAP Increasing Carbon Accumulation in Arctic Peatlands
Applicant
University of Exeter
Katherine Crichton
364 Route de Charavines
Bilieu, Isere 38850 France
Primary Contact
University of Exeter
Katherine Crichton
364 Route de Charavines
Bilieu, Isere 38850 France
Project Summary
Non technical project descriptionICAAP – Increase Carbon Accumulation in Arctic PeatlandsPrincipal Investigator: Prof. Angela Gallego Sala, University of Exeter, UK.In collaboration with researchers from Université du Québec à MontréalResearch ObjectivesWe aim to better understand the carbon dynamics of Arctic peatlands. Currently, there is a lot of uncertainty as to whether under present and future warming these habitats will expand and/or absorb more carbon from the atmosphere, or the reverse.Research questions•Have Arctic peatlands increased carbon accumulation and/or expanded laterally in response to warming past climates in the last several hundreds of years and over the satellite period?•Will future climate change result in an increase of the Arctic peatland carbon store as a result of increases in accumulation and extent?•How do our datasets compare to a land surface model that incorporates dynamic peatlands?Field work schedule overviewField work, including the peat core sampling and drone data collection, was carried out in 2019 in Svalbard (July) and in Lapland (August) in Europe. Field work in Canada was due to take place in 2020, but was delayed due to the pandemic. Thanks to a funded extension, we are still able to try to get field data from the Canada sites this year (2022) as a last chance to complete the dataset. We aim to visit the Pond Inlet area in July (18th to 26th) to sample 4 sites located not far from Pond Inlet (but not in the Sirmilik National Park boundary). Methods for field workWe will collect soil samples at four sites for the Pond Inlet field work. A central core from each site will be used to estimate changes in peat accumulation rates. Bulk density, carbon and nitrogen analyses will be measured in 1cm depth increments. Full chronologies will be determined using carbon-14 dates, and 210Pb analyses. These will be used to derive estimates of peat accumulation rates over the past millennium and the last 150 years. Transects from mineral ground to shallow peat at the edges of sites will also be sampled to determine age and accumulation rates in order to consider rates and dating of lateral spread.In tandem with peat coring, we will fly a micro-drone to map the peat sites and characterise the microtopography and vegetation characteristics from the centre to edges of the peat bogs. This light micro-drone is less than 250g total take-off weight, so does not require registration or a pilot certificate. Methods remote sensing and modellingAlongside field work, we are also carrying out analysis of changes in productivity and extent in the Arctic peatlands sites over the last 35 years using satellite data. We will finally compare all our datasets to land surface models to find whether they capture the dynamics we have measured.Impacts of the research No detrimental impacts are envisaged in the field work. We will ensure however to not disturb any wildlife whilst accessing the field sites, and to be conscientious when flying the drone. Data storage and managementAll datasets (peat core and remote sensing data) will be made available on public repositories for use by the scientific community. This will be done to coincide with publication of our findings. Are Nunavut residents involved in the research?No Nunavut residents are currently involved.How research results will be shared in Nunavut?The research will be published in Open Access journals, meaning that any results (and datasets) from the work will be freely available to anyone who would like to read it, including Nunavut residents. As part of our project we are preparing a MOOC (Massive Open Online Course) in English entitled "Arctic Ecosystem and Climate Change" concerned with the shrinking Arctic environment in response to future warming, and particularly with peatlands ecosystems and carbon storage. We are also willing to provide a presentation of our work to the public in Pond Inlet during the field work dates if that is of interest.
Assessment Phase / Activity
Application screening completed

2022-07-18

NOI Issued

2022-07-18

SDR Issued

2022-07-18

Board voting

2022-07-18

Opportunity to Respond

2022-06-27

Received Comment submissions from Parties: Notice re comments received

2022-06-22

Commenting period

2022-06-20

Application screening started

2022-06-02
Document Categories (click to open )
Search within selected category
Search within:;?>
Selected category;?>
All project documents;?>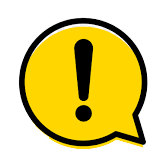 Click on document name to download it, or select the document to add to a download list.
Click on the

icon to preview PDF. Click on the

sign to view document details.
Recently added project documents
We appreciate your feedback/input. However you are currently not registered on the site (or your session has expired).
Registering for an account takes only moments and will provide you with more options/opportunities to participate in the NIRB process...
Register an Account