Project Dashboard
Status: COMPLETED SCREENING
NIRB File No:

22YN043

Application No.:

125734

Project Type:

Scientific Research

Project Name:

Multidisciplinary Observatory for Arctic Climate Change and Extreme EventsMonitoring (MOACC)
Applicant
Université de Sherbrooke, Alexander Langois
Université de Sherbrooke, Alexander Langois
Department de Géomatique appliquée, Alexander Langois, Université de Sherbrooke, Sherbrooke, QC J1K2R1, Phone: 819-821-8000 ext. 65690, Email: a.langlois2@usherbrooke.ca
Sherbrooke, Quebec J1K 2R1 Canada
Primary Contact
Université de Sherbrooke, Alexander Langois
Université de Sherbrooke, Alexander Langois
Department de Géomatique appliquée, Alexander Langois, Université de Sherbrooke, Sherbrooke, QC J1K2R1, Phone: 819-821-8000 ext. 65690, Email: a.langlois2@usherbrooke.ca
Sherbrooke, Quebec J1K 2R1 Canada
Project Summary
The site is to be based in Cambridge Bay, Nunavut with the Canadian High Arctic Research Station (CHARS). MOACC's monitoring strategy involves establishment of baseline Arctic datasets at the leading edge of current measurement capabilities, which may be generalized to the wider Arctic. Our monitoring strategy will be applied within the context of four research themes: TH1-Snow Remote Sensing and Ecological Applications; TH2-Snow Modeling and Hydrology; TH3-Atmosphere, and TH4-Permafrost. While each theme has its own motivation and objectives, they are inevitably linked together by climate change and impacts that transcend the Atmosphere-Snow-Ground interface (ASGint) system.THEME1: The main objectives of this theme are: (1) to develop new techniques to derive snow water equivalent (SWE) and stratigraphy using passive and active microwave data; and (2) to quantify the processes governing snow spatial distribution using innovative photogrammetric approaches (Structure-for-Motion) at the in-situ and airborne scales. Snow retrievals approaches from (1) and (2) will be used (3) to map snow properties at various scales to assess ungulates foraging conditions. Finally, we will (4) continue our development of remote sensing algorithms capable of monitoring extreme events using satellite passive microwave data and in-situ Frequency Modulated Continuous Wave (FMCW) radars that will enable us, along with results from (3), (5) to develop an ungulate habitat quality index based on surface snow conditions and extreme event occurrence. The theme will also aim at developing a methodology to retrieve high-resolution snow information from unmanned aerial vehicle-UAVs (small scale).THEME 2: The main objectives of the theme will be: (1) to pave the way towards improved model approaches by quantifying isotope values (?18O, ?D) of Arctic snow cover in order (2) to evaluate linkages between physical and geochemical measurements according to snow stratigraphy, weather factors and seasonal evolution providing a nice link to Theme 1. We will also (3) quantify the geochemical components of winter snow cover and spring snowmelt (4) to determine snow contributions to spring flow of the major river systems associated with the Greiner watershed at the MOACC site. These results will allow (5) the development of an isotope routine to be implemented in our snow simulation platform developed by the Université de Sherbrooke team [18] to better understand flow patterns in other important watersheds of the Arctic. Finally, this snow simulation platform will also (6) aim to predict the impact of future changes in snow cover to freshwater export into the marine system.THEME 3: Within the context of lower Arctic region of the Canadian Arctic Archipelego, we seek: (1) To quantify the relative importance of regional sources and long-range transport on GHG concentrations and aerosols. (2) To better understand climate change impacts on the regional carbon cycle. (3) To determine what is driving changes in springtime tropospheric Arctic ozone depletion and Arctic Haze aerosols in the PBL (4) To investigate the near-surface microphysics and chemistry of aerosols (notably with respect to aerosol absorption) and relationships with snow/ice surface albedo (5) To characterize the surface to columnar transformation of aerosol microphysics and chemistry across the total PBL. (6) To employ CTMs in order to help understand the high- to low-Arctic transect from Alert to Eureka to Resolute Bay to CHARS. (7) To establish, in general the determinants of Arctic air quality and how they are changing with time.THEME 4: The main objectives of this theme will be: 1) to develop a surface energy budget (SEB) to predict the ground surface temperature (GST) and energy fluxes with varying snow regimes and properties; 2) to evaluate the impact of weather events, in particular extremes events, on the thermal regime of permafrost; 3) to evaluate the movement of water in permafrost as a result of thawing and freezing cycles in a context of climate change; 4) to model the dynamics of ground ice in the transient layer to changing climatic conditions; 5) to evaluate the impact of changing climatic conditions and extreme events on surface stability and topographical changes; 6) to evaluate the thermal resistance of permafrost to warming using various ground ice scenarios and simulations of regional climate change; 7) to monitor long-term (beyond the duration of this project) climate change as recorded by deep permafrost temperature.The personnel 'Person days' and fuel are estimated for Year 1 of the project only.
Assessment Phase / Activity
Received Project Licences, Permits and Authorizations from AA

2023-01-18

Received Project Licences, Permits and Authorizations from AA

2022-11-07

Application screening completed

2022-10-06

NOI Issued

2022-10-06

SDR Issued

2022-10-06

Board voting

2022-10-06

Received Comment submissions from Parties: Notice re comments received

2022-09-13

Commenting period

2022-09-13

Application screening started

2022-08-26
Document Categories (click to open )
Project Application

Screening
Search within selected category
Search within:;?>
Selected category;?>
All project documents;?>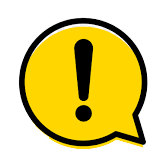 Click on document name to download it, or select the document to add to a download list.
Click on the

icon to preview PDF. Click on the

sign to view document details.
Recently added project documents
We appreciate your feedback/input. However you are currently not registered on the site (or your session has expired).
Registering for an account takes only moments and will provide you with more options/opportunities to participate in the NIRB process...
Register an Account