Project Dashboard
Status: COMPLETED SCREENING
NIRB File No:

22YN053

Application No.:

125739

Project Type:

Scientific Research

Project Name:

Atmospheric monitoring observatory in Canadian Arctic
Applicant
National Centre for Polar and Ocean Research (NCPOR), India
Rohit Srivastava
Ministry of Earth Sciences, Headland Sada, Vasco-da-Gama
SOUTH GOA, GOA 403804 India
Primary Contact
National Centre for Polar and Ocean Research (NCPOR), India
Rohit Srivastava
Ministry of Earth Sciences, Headland Sada, Vasco-da-Gama
SOUTH GOA, GOA 403804 India
Project Summary
Arctic warms at a rate twice the global average and the sea-ice declines at an unprecedented rate. While the decline in sea-ice is concurrent with the atmospheric/ocean warming, the observed variability is elusive of simple relationships. Recent studies indicate the role of the phase of precipitation on sea-ice growth and decay. There is evidence that extreme events are increasing, be it ice melting, precipitation, storms, pollution etc., in which atmosphere-Ocean -ice interact at different time and spatial scales. e.g. Atmospheric circulation transport and disperse aerosols that contribute to the observed changes by altering the radiative forcing, and may eventually lead to ice melting by changes in albedo. Sometimes unexpected consequences follow. Uncertainties in our formulations of these processes mainly arises from the paucity in observations and lead to less reliable climate projections and can take a toll on food security and human health. Therefore, there is a need to observe the ocean-atmosphere-ice system in the Arctic. We will begin by setting up atmospheric measurements in Cambridge Bay.
Assessment Phase / Activity
Application screening completed

2022-10-12

Application screening completed

2022-10-12

NOI Issued

2022-10-12

SDR Issued

2022-10-11

Board voting

2022-10-11

Received Comment submissions from Parties: Notice re comments received

2022-09-20

Commenting period

2022-09-20

Application screening started

2022-08-26
Document Categories (click to open )
Search within selected category
Search within:;?>
Selected category;?>
All project documents;?>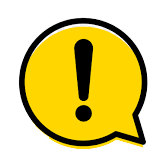 Click on document name to download it, or select the document to add to a download list.
Click on the

icon to preview PDF. Click on the

sign to view document details.
Recently added project documents
We appreciate your feedback/input. However you are currently not registered on the site (or your session has expired).
Registering for an account takes only moments and will provide you with more options/opportunities to participate in the NIRB process...
Register an Account