Project Dashboard
Status: COMPLETED SCREENING
NIRB File No:

22YN056

Application No.:

125741

Project Type:

Scientific Research

Project Name:

Iqaluit Community Fishers - DFO OPP
Applicant
Ocean Networks Canada
Lucianne May Marshall
2472 Arbutus rd
Victoria, BC V8N 1V8 Canada
Primary Contact
Ocean Networks Canada
Lucianne May Marshall
2472 Arbutus rd
Victoria, BC V8N 1V8 Canada
Project Summary
Iqaluit "Community Fishers" Baseline Ocean Data Collection Program. The project aims to collect a baseline of oceanographic data such that a greater understanding of the seasonal dynamic of water exchange in Frobisher Bay can be established. This project hopes to expand to longer term monitoring such that it can begin to help understand the longer-term fluctuations and changes in the region. Baseline data is meant to be applicable to a wide range of research activities and this project is designed to support answering a number of current and future research questions that the community of Iqaluit may be interested in addressing. A multi-parameter oceanographic instrument ("sonde") is equipped with sensors that are considered the foundational data to study oceanography. The sonde measures temperature, conductivity (salinity), and pressure (depth), and is also known as a conductivity-temperature-depth instrument or "CTD". Water profiles are collected through "casts" where the sonde is lowered through the water column and records digital measurements of the water properties. Additionally, this sonde is equipped with sensors that measure oxygen, chlorophyll fluorescence, turbidity, and either Coloured Dissolved Organic Matter (CDOM) or crude oil fluorescence; crude oil fluorescence is a new parameter being measured as of 2022. These additional parameters can offer insight into the biological activity (e.g. phytoplankton using oxygen and chlorophyll fluorescence) or riverine runoff (Turbidity/CDOM) and can increase understanding of the seasonal oceanographic fluctuations. With more samples over time, the data can be used to assess changes in the system in reference to a baseline of data. Alongside the use of the sonde, sea-ice thickness will be measured too. No physical samples are collected as part of this project and no hardware or infrastructure is left in place. Community members travel to the established locations, take measurements, and bring all equipment and digital/hand-written data home at the end of the day.Community members are key to this project in that they identified the initial questions and concerns that the data is meant to address, they provide ongoing leadership and guidance on how to work within the community and where and how to collect data, and are directly responsible for all data collection activities. The Community members are directly involved in the station and location planning and continue to be consulted on sampling plans. Ocean Networks Canada provides a University accredited, two-day course to all community members before they take part as part of the field team (see https://www.oceannetworks.ca/get-involved/training/ for more details); this builds capacity within the community by helping to enable community members to conduct high-quality training in a safe and consistent way. Training also provides an initial insight into interpreting oceanographic data and Ocean Networks Canada aims to continue to foster this capability by holding workshops that will further improve the community's ability to access and use the data.Data from this project along with previously collected baseline data will be incorporated into an oceanographic overview of Frobisher Bay in the sampling region. Results will be presented in data fact sheets in English and Inuktitut along with a concluding community co-produced workshop to disseminate results from the Community Fishers project to the community, and to discuss how findings may be integrated with local Indigenous knowledge and other projects being conducted in the area. This will also be a chance to discuss ways to improve information dissemination and what might be possible for future research. A final report of data and workshop input will be created and shared in both Inuktitut and English (See attached doc for more info).
Assessment Phase / Activity
Application screening completed

2023-01-03

NOI Issued

2022-12-23

SDR Issued

2022-12-23

Board voting

2022-12-22

Received Comment submissions from Parties: Notice re comments received

2022-12-09

Commenting period

2022-12-09

Application screening started

2022-11-17
Document Categories (click to open )
Search within selected category
Search within:;?>
Selected category;?>
All project documents;?>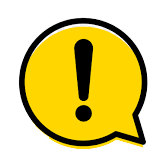 Click on document name to download it, or select the document to add to a download list.
Click on the

icon to preview PDF. Click on the

sign to view document details.
Recently added project documents
We appreciate your feedback/input. However you are currently not registered on the site (or your session has expired).
Registering for an account takes only moments and will provide you with more options/opportunities to participate in the NIRB process...
Register an Account