Project Dashboard
Status: COMPLETED SCREENING
NIRB File No:

22WA059

Application No.:

125743

Project Type:

Municipal and Industrial Development

Project Name:

Application for the Water Licence Amendment of the Municipality of Kimmirut #3BM-KIM1929
Applicant
GN-CGS
Gord Z. Marinic
PO BOX #4021
Iqaluit, ON X0A 0H0 Canada
Primary Contact
GN-CGS
Gord Z. Marinic
PO BOX #4021
Iqaluit, ON X0A 0H0 Canada
Project Summary
The Government of Nunavut, Department of Community and Government Services, on behalf of the Municipality of Kimmirut, is applying for the construction of the new wastewater treatment facility (WWTF) and amendment of the discharge effluent limits in the existing water license 3BM-KIM1929 to effectively service the growing population in Kimmirut over a 20-year life span. The facility consists of a lagoon and wetland-treatment-area and will be designed to meet the long-term needs of Kimmirut and the regulatory requirements. The lagoon requires a working volume of 26,900 m3 based on projected annual wastewater generation until 2043.The treatment goals for the WWTF effluent criteria at the end of treatment are established as 100, 120 and 1.25 mg/L for carbonaceous biochemical oxygen demand (CBOD), total suspended solids (TSS) and un-ionized ammonia as nitrogen, based on a 6-year research project completed by Centre for Water Resources Studies at Dalhousie University. The licensee is requesting to remove the effluent quality limits from KIM-3 and to add limits to KIM-5 which does not currently have limits. Once the future lagoon is constructed KIM-3 will represent partially treated wastewater leaving the lagoon and KIM-5 will represent fully treated wastewater effluent at the outlet of the wetland-treatment-area. It is still recommended to sample KIM-3 for treatment monitoring purposes but no effluent parameter limits should be applied.The design consultant recommends that the effluent quality limits applied at KIM-5 be CBOD 100 mg/L, 120 TSS mg/L, and to remove faecal coliforms as a parameter since this is a public health parameter and not an environmental parameter. The receiving environment is zoned for waste disposal and not used by the public for fishing, harvesting, or recreation. Faecal coliforms are not included in the federal Wastewater Systems Effluent Regulations SOR/2012-139 Fisheries Act Registration 2012-06-29. Faecal coliforms are also no longer applied as an environmental parameter in the Northwest Territories where the Nunavut Water Board historically derives its effluent parameter decisions on.
Assessment Phase / Activity
Application screening completed

2023-04-21

NOI Issued

2023-04-21

SDR Issued

2023-04-21

Board voting

2023-04-21

Extention to Screening Deadline requested

2023-04-06

Received Comment submissions from Parties: Notice re comments received

2023-03-20

Commenting period

2023-03-20

Application screening started

2023-02-20
Document Categories (click to open )
Project Application

Screening
Search within selected category
Search within:;?>
Selected category;?>
All project documents;?>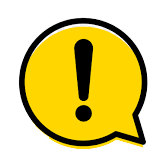 Click on document name to download it, or select the document to add to a download list.
Click on the

icon to preview PDF. Click on the

sign to view document details.
Recently added project documents
We appreciate your feedback/input. However you are currently not registered on the site (or your session has expired).
Registering for an account takes only moments and will provide you with more options/opportunities to participate in the NIRB process...
Register an Account