Project Dashboard
Status: COMPLETED SCREENING
NIRB File No:

23YN010

Application No.:

125783

Project Type:

Scientific Research

Project Name:

Renewable Energy Microgrid Integration for Remote, Off-grid Cabins in Nunavut
Applicant
Nunavut Nukkiksautiit Corporation
Heather Shilton
P.O. Box 1228
Iqaluit, NU X0A0H0 Canada
Primary Contact
Nunavut Nukkiksautiit Corporation
Heather Shilton
P.O. Box 1228
Iqaluit, NU X0A0H0 Canada
Project Summary
Lead Researcher: Heather ShiltonAffiliation: Nunavut Nukkiksautiit CorporationNunavut Nukkiksautiit Corporation is undertaking a research project with the following proposed key areas of work: Micro hydro-kinetic feasibility: This activity aims to investigate the feasibility of hydrokinetic energy to support the energy demands of off-grid structures or small communities in Inuit Nunangat. The team will conduct a desktop study to assess the micro-hydrokinetic resources available in the region. Following this, they will carry out a data-collection campaign, which will involve two visits to Resolute Bay and Iqaluit. During the first visit, 2-3 researchers will conduct an initial reconnaissance to find suitable sites for data collection and meet interested community members. The second visit will be the field survey, and 2-3 researchers will collect bathymetry, water levels, and flow velocities at three river discharges at Sylvia Grinnell River, Apex River, and Resolute River. The final sites for data collection will be selected. All visits will be made through commercially available scheduled flights, and researchers will stay at local hotels. No private flights or camps will be set up as part of this activity. Advanced solar feasibility: This activity involves a desktop analysis of the solar resource available in the region. In addition, 1-2 researchers will travel to Iqaluit and install solar panels on a pre-existing cabin located at Pan-arctic data communications site in Iqaluit. The solar panels will be installed for a period of one year to carry out performance evaluations. All the equipment will be shipped to Iqaluit via sealift and will be shipped back to Montreal at the end of the evaluation period. The researchers will travel via scheduled flights and stay in local hotels. No private flights or camps will be set up as part of this activity. Energy Storage Optimization and Performance Evaluation: This activity involves installing a 1 kW saltwater battery at the Pan-arctic data communication center. All the equipment will be shipped to Iqaluit via sealift, installed, and operated for a year for performance evaluation. After the end of one year, all the electrical equipment, as well as the hazardous materials that form the electrolyte of the battery, will be shipped back to Ontario. A forklift will be required to install the equipment on the site. One researcher will travel to Iqaluit on a scheduled flight and stay at a local hotel to oversee the installation of the energy storage equipment. Throughout the project lifecycle, researchers who visit the territory will always travel through scheduled flights and stay in local hotels. No private flights will be used, and no camps will be set up. The field survey and data collection will be done using non-invasive techniques, and the equipment installed during the project activities will be temporary and will be disassembled and shipped back to Ontario at the end of the project lifecycle. Scientific outputs and publications arising out of this work will be adapted and translated to be accessible to a wide audience across Inuit Nunangat. Community engagement throughout the whole project will be conducted to the extent that communities and individuals wish to engage. Project progress and outcomes will be shared at key events with Inuit representation, such as trade shows, conferences, and regional meetings.
Assessment Phase / Activity
Received Project Licences, Permits and Authorizations from AA

2023-06-12

Application screening completed

2023-05-25

NOI Issued

2023-05-25

SDR Issued

2023-05-25

Board voting

2023-05-25

Received Comment submissions from Parties: Notice re comments received

2023-05-09

Commenting period

2023-05-09

Application screening started

2023-04-12
Document Categories (click to open )
Search within selected category
Search within:;?>
Selected category;?>
All project documents;?>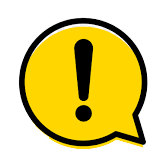 Click on document name to download it, or select the document to add to a download list.
Click on the

icon to preview PDF. Click on the

sign to view document details.
Recently added project documents
We appreciate your feedback/input. However you are currently not registered on the site (or your session has expired).
Registering for an account takes only moments and will provide you with more options/opportunities to participate in the NIRB process...
Register an Account