Project Dashboard
Status: COMPLETED SCREENING
NIRB File No:

23YN020

Application No.:

125793

Project Type:

Scientific Research

Project Name:

High Arctic Cetacean Survey 2023
Applicant
Fisheries and Oceans Canada
Cortney Wheeler
501 University Crescent
Winnipeg, Manitoba R3T 2N6 Canada
Primary Contact
Fisheries and Oceans Canada
Cortney Wheeler
501 University Crescent
Winnipeg, Manitoba R3T 2N6 Canada
Project Summary
A survey of narwhal, beluga and bowhead whales will be conducted in the Canadian high Arctic in August 2023. The last survey of all the narwhal stocks simultaneously occurred in 2013 and since then,there is further research which supports potential movement of narwhals among previously defined summering regions. As a result, surveys of all the stocks within a short period of time is needed. Thesurvey will cover areas previously surveyed for these stocks in 2013, while incorporating information and knowledge from the communities Hunters and Trappers Organizations that was sought during a scoping meeting in January 2020, and satellite telemetry of narwhals from 2012-2018 to determine high-use areas. Surveys will be flown in a DeHavilland Twin Otter (DH-6) equipped with bubble windows and a camera hatch at the rear. Overlapping photographs will be taken along transect lines from an altitude of 610 m (2000 ft). Two camera systems will be installed in the twin otter camera hatch. Each system will consist of a Nikon D850 camera, a Garmin GPS unit and a laptop computer. Geo-referenced images will be saved on the laptop in real time and analyzed for all marine mammal sightings after the survey. This survey will provide updated abundance estimates for all the Canadian Baffin Bay narwhal stocks, Cumberland Sound beluga whales, and Eastern Canada- West Greenland bowhead whales. Updated abundance estimates are needed to ensure sustainable harvests in Nunavut.
Assessment Phase / Activity
Application screening completed

2023-06-07

NOI Issued

2023-06-07

SDR Issued

2023-06-06

Board voting

2023-06-06

Extention to Screening Deadline requested

2023-05-23

Technical advisor assigned

2023-05-23

Technical advisor assigned

2023-05-23

Received Comment submissions from Parties: Notice re comments received

2023-05-17

Commenting period

2023-05-17

Application screening started

2023-04-19
Region
Transboundary
Kitikmeot
Kivalliq
North Baffin
South Baffin
Document Categories (click to open )
Search within selected category
Search within:;?>
Selected category;?>
All project documents;?>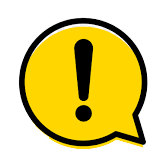 Click on document name to download it, or select the document to add to a download list.
Click on the

icon to preview PDF. Click on the

sign to view document details.
Recently added project documents
We appreciate your feedback/input. However you are currently not registered on the site (or your session has expired).
Registering for an account takes only moments and will provide you with more options/opportunities to participate in the NIRB process...
Register an Account