Project Dashboard
Status: COMPLETED SCREENING
NIRB File No:

23YN023

Application No.:

125800

Project Type:

Scientific Research

Project Name:

Arctic climate variations during the late glacial
Applicant
Research Centre for Astronomy and Earth Sciences / Hungary
Gábor Újvári
Konkoly Thege Miklós út 15-17.
Budapest, Pest 1121 Hungary
Primary Contact
Research Centre for Astronomy and Earth Sciences / Hungary
Gábor Újvári
Konkoly Thege Miklós út 15-17.
Budapest, Pest 1121 Hungary
Project Summary
Project title: Arctic climate and atmospheric dust variations during the late glacial period from remnants of the Laurentide Ice SheetLead researcher: Dr. Gábor Újvári PhD, senior researcherAffiliation: Institute for Geological and Geochemical Research, Research Centre for Astronomy and Earth SciencesThe global climate was unstable and turbulent during the last glacial period on Earth, and large and fast temperature variations (in the order of 5–16 °C) occurred in the North Atlantic region. The causes of the events are debated, but they were likely connected to sudden changes in the water circulation of the North Atlantic Ocean that took place when icy meltwater from the ice sheets entered it. As the present climate warms up, glacier meltwater entering the Atlantic Ocean could once again trigger abrupt climate changes. It is therefore of great importance to understand exactly how past rapid climate changes events occurred, so as to better predict the future consequences of current global warming. One way to do this is to look for natural archives that contain a record of these events. Barnes Ice Cap (BIC) on Baffin Island is made in part of ice left behind the Laurentide Ice Sheet melted over 12,000 years ago. These ancient ice layers contain soil dust particles that were transported by winds from distant regions during the ice age. This is the only place we know of where it is possible to recover such ancient ice without drilling deep boreholes. Analyzing the dust particles trapped in ancient ice from BIC can provide clues about how the global climate adjusted during the rapid climate change events of the last ice age.This project therefore aims to recover ancient ice from BIC to help reconstruct the history of past changes in global temperatures, winds, and continental dryness, during the last ice age. We plan to collect ice samples from BIC surface across part of its northwest margin, where the oldest layers are exposed. This will be done by a 5-person team from Canada, Hungary, Austria, Sweden and Switzerland during a 14-day period between 17-31 August 2023. The only motorized equipment we will use is a portable generator and ice auger, and there are no plans to install long-term equipment at the study site. We will also bring a small battery-operated drone (quadcopter) to film our work, which will be later show in outreach presentations to communities. At the end of the field work, the field party and all equipment will be evacuated. Hence our project should have a very low impact, if any, on the local environment. The ice samples will be sent to several laboratories in Canada and Europe for scientific analyses. The analyses will likely take 1-2 years to complete and the final data will be made available to the public in databases (e.g. Pangaea repository) and scientific publications. In the meantime, we will regularly communicate our progress and findings to Nunavut communities via the Nunavut Research Institute.
Assessment Phase / Activity
Application screening completed

2023-07-13

NOI Issued

2023-07-13

SDR Issued

2023-07-13

Board voting

2023-07-13

Extention to Screening Deadline requested

2023-06-13

Technical advisor assigned

2023-06-01

Received Comment submissions from Parties: Notice re comments received

2023-05-24

Commenting period

2023-05-24

Application screening started

2023-04-28
Document Categories (click to open )
Search within selected category
Search within:;?>
Selected category;?>
All project documents;?>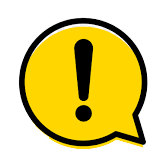 Click on document name to download it, or select the document to add to a download list.
Click on the

icon to preview PDF. Click on the

sign to view document details.
Recently added project documents
We appreciate your feedback/input. However you are currently not registered on the site (or your session has expired).
Registering for an account takes only moments and will provide you with more options/opportunities to participate in the NIRB process...
Register an Account