Project Dashboard
Status: COMPLETED SCREENING
NIRB File No:

23YN024

Application No.:

125803

Project Type:

Scientific Research

Project Name:

Lake sediment geochemistry survey
Applicant
Geological Survey of Canada (NRCan)
Stephen Day
601 Booth St
Ottawa, Ontario K1A 0E8 Canada
Primary Contact
Natural Resources Canada
Martin McCurdy
601 Booth Street
Ottawa, ON K1A 0E8 Canada
Project Summary
This activity proposes to conduct a regional lake sediment and water survey in the Kivalliq region. This type of survey can improve regional understanding of naturally occurring metals to help assess mineral potential and establish the baselines of naturally occurring metals and minerals in lakes.Contractors supervised by GSC researchers would use a helicopter based in Rankin Inlet to visit lakes within the study area. A team of 3 people would collect mud from the bottom of lakes and surface water samples for analysis. Originally proposed to take place over two summers beginning in 2022, the activity was postponed and is now being proposed to take place entirely in July and August, 2023.
Assessment Phase / Activity
Received Project Licences, Permits and Authorizations from AA

2023-07-27

Application screening completed

2023-06-28

NOI Issued

2023-06-26

SDR Issued

2023-06-26

Board voting

2023-06-26

Received Comment submissions from Parties: Notice re comments received

2023-05-24

Commenting period

2023-05-24

Application screening started

2023-05-09
Document Categories (click to open )
Search within selected category
Search within:;?>
Selected category;?>
All project documents;?>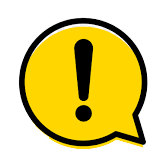 Click on document name to download it, or select the document to add to a download list.
Click on the

icon to preview PDF. Click on the

sign to view document details.
Recently added project documents
We appreciate your feedback/input. However you are currently not registered on the site (or your session has expired).
Registering for an account takes only moments and will provide you with more options/opportunities to participate in the NIRB process...
Register an Account